Where Small Cap Stocks Thrive Since 1999
---
5 Cheap And Overlooked Small Caps...
How To Play International Small Caps...
Three Small Caps That Are Ready To Burst...
It's A Wonderful Time To Be A Microcap Investor...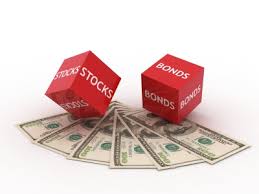 Small Cap Financials Outperform...
Small Cap Oil Stocks With Low Debt...
Opportunities In Small Cap Tech...
Microcaps Offer Value For Patient...
Which Small Caps Still Have Upside...
4 Small Cap Medical Device Companies...
Small Caps Putting S&P To Shame...
Small Cap Stocks Set To Resume Their Rally... Small cap stocks don't care about Greece.
Market Minnows Are Beating The Market Whales So Far In 2015...
Rising Rates Won't Deter Small Cap Success...
Small Caps To Outperform Near Term...
What Kind Of Small Cap World Are We Living In?
Small Cap And Growth Are Bright Spots...
Small Cap Value Stocks Have High Returns Low Risk... Small cap stocks have historically returned 2 percentage points over the broad market returns on an annualized basis. That is not chopped liver over 20 years.

Small Cap Tech Stocks Worth A Look Right Now...
Small Caps Are Where It's At...
Small Caps Poised For Huge 2nd Half...
---
Intercept Pharmaceuticals (ICPT)
"A Biopharmaceutical Company Focused On The Development And Commercialization Of Novel Therapeutics To Treat Chronic Liver Diseases."
---
Omeros (OMER)
" Omeros has five clinical development programs"
---
Follow Us On
---
---
---
Slow Growth Opportunities In Small Caps
---
---
---
Strong Dollar Lifts Small Caps
---
The Small Caps That Stock Funds Hold
---
International Small Caps Get Interesting
---
---
5 Rules To A Successful Return On Small Cap Stocks
---
10 Small Caps For The Long Term
---
---
Subscribers to our Free newsletter will receive stock reports and news alerts for small-cap stocks via email. You can sign-up here.
---
"A Primer In Microcap Investing"
SmallCapReview.com® is a leading destination for small-cap picks and news. The Purpose of SmallCapReview.com is to profile and bring awareness to companies with a market cap of less than $1 billion, these small-cap stocks will primarily trade on the OTCBB and Nasdaq Small-Cap market. We also issue daily small cap and penny stocks to watch via various newswires. We will strive to bring you the undiscovered, the undervalued, and the oversold. SmallCapReview.com does not give "buy" recommendations, price targets nor suggest entry and exit points.
"A Look at Small Cap Stocks that may no longer be Small Caps"