Where Small Cap Stocks Thrive Since 1999
---
Could Aurinia Pharmaceuticals (AUPH) Be A Millionaire-Maker Stock?
Aurinia (AUPH) Named Company Of The Year By Life Sciences BC...
According To Google This Has More Relevance For Those Searching "Small Cap Stocks" Than SmallCapReview... The New England Farmer from 1860.
To quote "MR EDITOR: As I disagree with you in the size of hay caps I will state my reasons why. You say a hay cap should be two yards square". I prefer one four feet square to any other size to use on hay, and I have tried all sizes, from three fourths of a yard to two yards square.
How Twitter, Social Media Boost Small Cap Stocks...
Aurinia (AUPH) Launches Lupus-Nephritis Awareness Program...
Aurinia (AUPH) Appoints Joseph P. Hogan To Its Board Of Directors...
Markets Going Wild But Small Cap Stocks Are Holding Up...
Small Cap Value Stocks Are On Sale...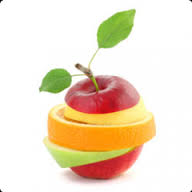 Small Caps Place On The Global Equity Map...
5 Golden Rules Of Small And Mid-Cap Investing...
Small Cap Pharmaceutical Stocks Well Positioned For Gains.
Small Caps Lead Market For First Time...
Small Cap IR By The Numbers... Average Small Cap IR budget: $224,000, with $78,000 spent on external services.
---
Myriad Genetics (MYGN)
Website: www.Myriad.com
"Myriad has the deepest diagnostic pipeline across the disease spectrum."
---
Aurinia Pharmaceuticals (AUPH)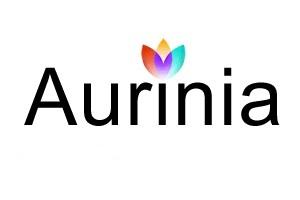 Website: www.Auriniapharma.com
"Voclosporin has the potential to become a best in class medication and the first approved treatment for LN in the U.S. and Europe."
---
Hispanica International (HISP)

Website: www.Hidainc.com
"We Bring Latin America And The World To You."
---
Follow Us On
---
---
Subscribers to our Free newsletter will receive stock reports and news alerts for small-cap stocks via email. You can sign-up here.
---
"A Primer In Small Cap Investing"
SmallCapReview.com® is a leading destination for small-cap picks and news. The Purpose of SmallCapReview.com is to profile and bring awareness to companies with a market cap of less than $1 billion, these small-cap stocks will primarily trade on the Nasdaq Small-Cap market. We also issue daily small cap stocks to watch via various newswires. We will strive to bring you the undiscovered, the undervalued, and the oversold. SmallCapReview.com does not give "buy" recommendations, price targets nor suggest entry and exit points.
"A Look at Small Cap Stocks that may no longer be Small Caps"
---
---