Join the SmallCapReview mailing list.

HISP Hispanica International:

is engaged in the distribution of proprietary, licensed and third party Hispanic and Ethnic food and beverages throughout the United States.

The Company added over 1,400 retailers to now surpass 2,000 retail locations and will expand to over 5,000 retail locations.

More.
MYGN Myriad Genetics: A personalized medicine company, that focuses on the development and marketing of predictive, personalized, and prognostic medicine tests worldwide. MYGN has a collaboration with AstraZeneca for the development of an indication for BRACAnalysis CDx. More.
AUPH Aurinia Pharmaceuticals: A late-stage biopharmaceutical company providing novel products specifically engineered to treat a limited, targeted patient population suffering from serious disease states for which there is a high unmet medical need. More.
Where Small Cap Stocks Thrive Since 1999
Thinking Small - What To Look For In Small Cap Stocks
---
From Buffet To Small Caps, How New Tax Plan Will Affect Wall Street... Many investors expect a corporate tax cut to boost small stocks more than shares of larger companies.
Going Social At Small Cap Stocks...
---
Hispanica International Announces Relaunching Of Flagship Brand and Top Selling Products...(HISP)
---
Hispanica International (HISP)

Website: www.Hidainc.com
"We Bring Latin America And The World To You."
---
HISP Investor Highlights
Expansion - The Company added over 1,400 retailers to now surpass 2,000 retail locations and will expand to over 5,000 retail locations. Distribution now includes retailers Walmart, 7Eleven, Safeway, Nob Hill, Kroger's owned Food 4 Less, Valero Gas and Shell Gas chain stores.
Growth -
Revenues for Q1 rose 400% to 649,411 from 129,871 during the comparable quarter the previous year and will continue to increase revenues from last year exponentially.
Secured Financing -
Secured Financing for its Acquisition & Growth Strategies and Increased Cash Reserves.
ESD Acquisition and Integration -
Closed the acquisition of Energy Source Distributers, Inc., adding nearly $3 million in annual revenue, in an all cash transaction. The company now has a platform from where to launch our upcoming products into the State of California. We have added new distributors that purchase our other portfolio products from Northern California down to Los Angeles, CA. We intend to leverage this network, in the largest state in the U.S., to disburse our GRAN NEVADA products as well as other brands we will be adding to our portfolio.
Performance -
HISP is committed to driving topline performance with growth products in key geographic states, advancing and augmenting its pipeline of brands and aggressively managing its cost base.
Vision -
HISP intends to continue growing existing operations, expand its proprietary portfolio of brands, and to move forward with their next strategic acquisition that will continue to expand top line revenue growth as well as give the Company a positive cash flow operational platform.
Product Development -
HISP recruited the expertise of Dr. Shu "Greg" Cheng as its Product Development expert. Dr. Cheng has been working closely with HISP's Research and Development team to help Hispanica develop new products under its exclusive agreement brands. These agreements allow Hispanica to add to its proprietary portfolio of products, and to accelerate its expansion into mainstream distribution channels. Dr. Cheng has a doctorate and over 20 years of senior executive management experience in the food industry.
Market -
Ethnic food is the fastest growing segment of the U.S. Food Industry.
Future -
Hispanica has built a distribution network and has begun distributing fruit juices, nectars and milk-based products.

In the near future, this product portfolio is being expanded to teas, carbonated drinks, dry goods, preserves, frozen foods and bakery products.
Production - Announced that it has secured manufacturing for its exclusive brand, GRAN NEVADA and its flagship products, the Ready To Drink (RTD) Horchatas. The Company Expects additional $1,000,000 in revenues for the coming fiscal year.
For the latest Quote and News on HISP Click Here.
To read more about HISP Click Here.
---
Small Cap Stocks On The Move...
5 Small Caps Breaking Out To New Highs...
A Small Cap Pause That Refreshes...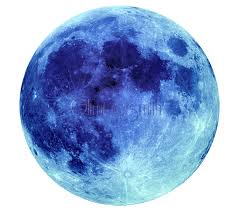 Aurinia Completes Licensing Deal With Merck Animal Health...(AUPH)
The Small Cap Investing Handbook...
U.S. Defense Stocks Easily Outperform Broader Market...
5 Small Caps For The Long Term...
Review Of U.S. Small Cap Stocks 2017...
9 Small Cap Stocks With Wide Moats...
---
Aurinia Pharmaceuticals (AUPH)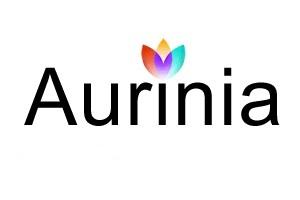 Website: www.Auriniapharma.com
"Voclosporin has the potential to become a best in class medication and the first approved treatment for LN in the U.S. and Europe."
---
Myriad Genetics (MYGN)
Website: www.Myriad.com
"Myriad has the deepest diagnostic pipeline across the disease spectrum."
---
Follow Us On
---
---
Subscribers to our Free newsletter will receive stock reports and news alerts for small-cap stocks via email. You can sign-up here.
---
"A Primer In Small Cap Investing"
SmallCapReview.com® is a leading destination for small-cap picks and news. The Purpose of SmallCapReview.com is to profile and bring awareness to companies with a market cap of less than $1 billion, these small-cap stocks will primarily trade on the Nasdaq Small-Cap market. We also issue daily small cap stocks to watch via various newswires. We will strive to bring you the undiscovered, the undervalued, and the oversold. SmallCapReview.com does not give "buy" recommendations, price targets nor suggest entry and exit points.
"A Look at Small Cap Stocks that may no longer be Small Caps"
---
---