Where Small Cap Stocks Thrive Since 1999
---
7 Things To Know About Ferrari Ahead Of Its IPO...
M&A Activity On The Rise For Small Caps...
Modest Losses, Lighter Volume, Offer Value Via Large, Small Caps...
Win Big By Thinking Small... Four Reasons Why U.S. Small Cap Value Should Outperform.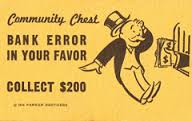 A 4.6% Small Cap Dividend Bank...
3 Small Caps Show Quality Comes In All Sizes...
Allocating To Small Caps In Down Times...
Small Caps Near Key Price Level...
Get Ready For A Breakout In Small Cap Stocks...
The Future Of Small Cap And Value Stocks...
Small Cap Biotechs That Could Return 200%...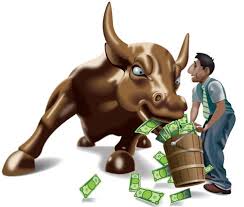 How Do Small Caps Perform In Bull And Bear Markets?
Small Caps Can Capture Growth Opportunities...
Three Small Caps Contrarians Should Watch...
VIX Of Small Caps Below That Of Large Caps For The First Time Ever... Traders fear swings in big-cap stocks more than small caps for the first time on record.
Long Term Approach Best For Small Caps...
You Don't Need An Active Manager For Small Caps...
This Trade Calls For A Little Small Cap Magic...
Small Caps To Lead... The Russell 2000, which rallied more than 2%, nearing a big test of resistance at the trend line.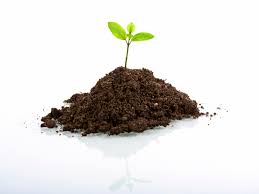 Interest Rate Decision Hasn't Phased Microcaps...
10 Stocks Making The Most Money Today...
Eight Energy Stocks That Could Make You Rich...
Why Small Caps Could Be Poised For Gains...
Why The Upside To Small Caps Isn't So Small...
Why Microcaps Are An Alternative To Investing In An IPO...
---
Intercept Pharmaceuticals (ICPT)
"A Biopharmaceutical Company Focused On The Development And Commercialization Of Novel Therapeutics To Treat Chronic Liver Diseases."
---
Omeros (OMER)
" Omeros has five clinical development programs"
---
Follow Us On
---
---
4 Solid Dividend Paying Small Cap Banks
---
10 High Quality Small Cap Stocks
---
Technical Briefing On Small Cap Oil And Pipeline Stocks
---
Small Cap Financials Outperform
---
Three Small Caps That Are Ready To Burst
---
It's A Wonderful Time To Be A Microcap Investor
---
Opportunities In Small Cap Tech
---
Small Cap Oil Stocks With Low Debt
---
Which Small Caps Still Have Upside
---
Small Cap Stocks Set To Resume Their Rally
---
---
Subscribers to our Free newsletter will receive stock reports and news alerts for small-cap stocks via email. You can sign-up here.
---
"A Primer In Microcap Investing"
SmallCapReview.com® is a leading destination for small-cap picks and news. The Purpose of SmallCapReview.com is to profile and bring awareness to companies with a market cap of less than $1 billion, these small-cap stocks will primarily trade on the OTCBB and Nasdaq Small-Cap market. We also issue daily small cap and penny stocks to watch via various newswires. We will strive to bring you the undiscovered, the undervalued, and the oversold. SmallCapReview.com does not give "buy" recommendations, price targets nor suggest entry and exit points.
"A Look at Small Cap Stocks that may no longer be Small Caps"