Join the SmallCapReview mailing list

Small Cap Stocks On The Radar
CHCI Comstock Holdings: Operates as a real estate development and services company. The company operates through three segments: Homebuilding, Apartment Buildings, and Real Estate Services. Comstock has developed more than 5,500 homes, positioning them as a leading residential developer and homebuilder in the Washington, D.C. metropolitan area. More.
AMKR Amkor Technologies: One of the world's largest providers of contract semiconductor assembly and test services. AMKR is now a strategic manufacturing partner for more than 200 of the world's leading semiconductor companies and electronics OEMs. Amkor's operational base encompasses more than 5 million square feet of floor space. More.
SMP Standard Motor Products: Manufactures and distributes replacement parts for motor vehicles in the automotive aftermarket industry. The company sells its products to warehouse distributors, large retail chains, original equipment manufacturers, and original equipment service part operators in the United States, Canada, Europe, Asia, and Latin America. More.
WPRT Westport Innovations: A leading global supplier of proprietary solutions that allow engines to operate on clean-burning fuels such as compressed natural gas (CNG), liquefied natural gas (LNG), hydrogen, and renewable natural gas (RNG) fuels such as landfill gas and helps reduce greenhouse gas emissions (GHG). Has joint ventures with Cummins and Caterpillar. More.
ADTN ADTRAN: A

leading global provider of networking and communications equipment. ADTRAN's products enable voice, data, video and Internet communications across a variety of network infrastructures. ADTRAN solutions are currently in use by service providers, private enterprises, government organizations, and millions of individual users worldwide.

More.
OMER Omeros Corp.: A clinical-stage biopharmaceutical company committed to discovering, developing and commercializing products targeting inflammation, coagulopathies and disorders of the central nervous system. Omeros has five clinical development programs. More.
Where Small Cap Stocks Thrive Since 1999
---
New Bill To End Decimalization In Small Cap Stocks... This is a money grab by market makers and will have the opposite effect of creating less volume.
Are Small Cap Stocks The New Market Leaders?
SmallCapReview Initiates Coverage Of Comstock Holdings...
Value Investing In Small Cap Food Stocks...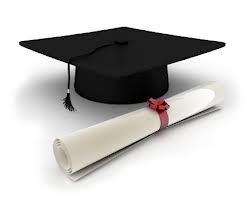 These Small Caps Offer Yield And Value...
3 Things That Determine The Market Value Of A College Degree...
Small Cap Stocks Lead The Charge... Investors are in love with small stocks because they stand a greater chance of surging ahead than large, global companies do if the U.S. economy continues to fare better than Europe and Asia.
Crowdsourcing Your Investments...
The Food Truck That Makes Millions...
Uncovering The World Of Small Caps... Since 1955 small caps have provided a superior return to their larger counterparts.
---
Comstock Holdings (CHCI)
"For the first time in a number of years there is clear and convincing evidence that the housing market has rebounded and will continue to improve."
---
Amkor Technology (AMKR)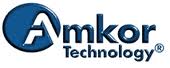 "Enabling Next Generation Flip Chip Technology."
---
ADTRAN (ADTN)

"ADTRAN solutions are currently in use by service providers, private enterprises, government organizations, and millions of individual users worldwide."
---
Omeros (OMER)
" Omeros has five clinical development programs"
---
Standard Motor Products (SMP)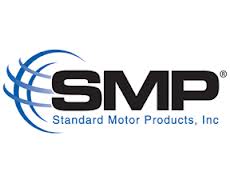 "Earnings from continuing operations for the third quarter of 2012 were $17.4 million or 76 cents per diluted share, compared to $14.1 million or 61 cents per diluted share in the third quarter of 2011."
ore
on SMP here...
---
Westport Innovations (WPRT)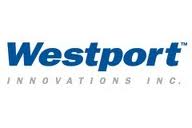 "The Global Leader In Natural Gas Engines."
More on WPRT here...
---
Follow Us On

---
---
Small Caps Deserve More Attention The smaller-cap-focused Russell 2000, which set its own all-time high in January, is still chugging along with an 11.1% gain this year.
---
Penny Stocks: Different Directions
---
---
---
---
---
---
Are Small Caps Set To Flourish? Winning Ways: The Rise Of Small Caps.
---
5 Dividend Paying Small Cap Banks
---
---
Subscribers to our Free newsletter will receive stock reports and news alerts for small-cap stocks via email. You can sign-up here.
---
"A Primer In Microcap Investing"
SmallCapReview.com® is a leading destination for small-cap picks and news. The Purpose of SmallCapReview.com is to profile and bring awareness to companies with a market cap of less than $1 billion, these small-cap stocks will primarily trade on the OTCBB and Nasdaq Small-Cap market. We also issue daily small cap and penny stocks to watch via various newswires. We will strive to bring you the undiscovered, the undervalued, and the oversold. SmallCapReview.com does not give "buy" recommendations, price targets nor suggest entry and exit points.
"A Look at Small Cap Stocks that may no longer be Small Caps"
---