Where Small Cap Stocks Thrive Since 1999
---
29 Things To Look For In A Microcap...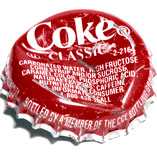 2 Small Cap Airline Stocks That Are Soaring...
A Small Cap Growth Approach the Gets Big Results...
Why Small Caps Are Crushing The S&P...
Small Caps Stand Tall In The Buyback Game...
This Is What A Stocks Picker's Market Looks Like...
Sizing Up Small Caps... Small cap technicals appear bullish, with positive relative strength and an upward sloping 40-week moving average.
7 Small Cap Healthcare Stocks To Look At...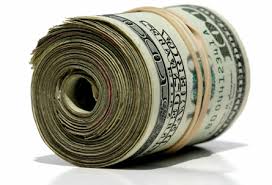 Small Caps Boosted By Buybacks...
10 High Yield Small Cap Dividend Stocks...
Small Caps Are Better Than Large Caps Again... In its most recent report, Credit Suisse prefers small to large, in its second small cap upgrade of the year.
Small Caps Give Bulls Its Legs...
Buffet's Checklist Applied To Small Caps...
Small Caps Rally To Record Level...
3 Reasons To Own Small Cap Stocks In 2015...
Why Small Caps And Dividends Go Together...
Small Cap Stocks To Keep Flying...
How A Stronger Dollar Could Affect Stocks... Small- and mid-cap stocks have been outperforming large-cap stocks since the start of 2015.
A Small Cap To Watch... If the product jumps through the final regulatory hoops (and analysts say it has a decent chance of success) then a $2billion a year market beckons.
Small Cap Breakout - Charts Of The Week... Over the past 6 months, small caps have taken on a leadership role, as the Russell 2000 has doubled the performance of the S&P 500. Small caps are also outperforming technology stocks and mid-caps.
---
Intercept Pharmaceuticals (ICPT)
"A Biopharmaceutical Company Focused On The Development And Commercialization Of Novel Therapeutics To Treat Chronic Liver Diseases."
---
Transition Therapeutics (TTHI)

"Delivering Life Changing Therapies."
---
Omeros (OMER)
" Omeros has five clinical development programs"
---
Follow Us On
---
---
Small Caps May Rise As Large Caps Struggle
---
Small Cap Value: Best Sector To Invest In For 87 years
---
Small Cap Winners To Buy Instead Of Apple
---
---
How To Make Money With Small Cap Stocks
---
Small Caps Ready To Outshine Large Caps
---
---
A Look At Nasdaq Small Cap Stocks
---
Why U.S. Small Caps Will Beat Buffet's Berkshire
---
---
---
Subscribers to our Free newsletter will receive stock reports and news alerts for small-cap stocks via email. You can sign-up here.
---
"A Primer In Microcap Investing"
SmallCapReview.com® is a leading destination for small-cap picks and news. The Purpose of SmallCapReview.com is to profile and bring awareness to companies with a market cap of less than $1 billion, these small-cap stocks will primarily trade on the OTCBB and Nasdaq Small-Cap market. We also issue daily small cap and penny stocks to watch via various newswires. We will strive to bring you the undiscovered, the undervalued, and the oversold. SmallCapReview.com does not give "buy" recommendations, price targets nor suggest entry and exit points.
"A Look at Small Cap Stocks that may no longer be Small Caps"