Where Small Cap Stocks Thrive Since 1999
---
These Small Caps Now Hold Deep Value...
National Money Market Rates...
Risk Priced Into This Small Cap Now Overdone...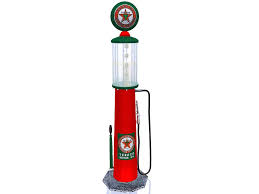 10 Oil Services Companies That Are Ripe For A Takeover...
Small Caps Show Biggest Monthly Gain Since 2009...
U.S. Pumping As Much Oil Since 1980s...
Small Caps Hit Highest Level Since July...
How Small Caps Can Supercharge Your Portfolio...
5 Small Caps For A Strong Dollar...
Evaluating The Small Caps Rally...
Investors Should Gain Exposure To Small Cap Stocks...
U.S. Small Caps, The Right Fit...
10 Baggers In the Microcap Biotech Space...
4 Small Caps With Bullish Volume...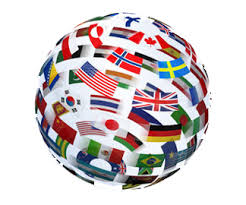 Is There Opportunity In Small Cap Banks?
Are U.S. Small Caps Now The Place To Be?
Small Caps Stage A Comeback...
Small Cap Stocks Take Control... Keep an eye on small-cap U.S. stocks in early trading after the sector's massive gain on Tuesday, both in absolute terms and relative to the broader market.
Wall Street trading desks reported heavy buying in small-cap ETFs on Tuesday including in the iShares Russell 2000 ETF, which popped 2.85% on heavy volume versus a 1.2% rise in the S&P 500.
Five Small Caps That Could Be Tomorrow's Blue Chips...
---
Intercept Pharmaceuticals (ICPT)
"A Biopharmaceutical Company Focused On The Development And Commercialization Of Novel Therapeutics To Treat Chronic Liver Diseases."
---
Transition Therapeutics (TTHI)

"Delivering Life Changing Therapies."
---
Omeros (OMER)
" Omeros has five clinical development programs"
---
Follow Us On
---
---
Buying Opportunity In Small Caps
---
Small Caps The Fund Managers Like
---
---
Small Stocks Hold Big Potential
---
Unloved Small Caps Become Bargains
---
After Taking It On The Chin, Small Caps More Attractive
---
3 Small Caps Serving Kids Of All Ages
---
There's Always A Small Cap Bull Market Somewhere
---
3 Small Caps Trading At A Major Discount
---
6 Tiny Small Caps With Big Opportunities
---
---
Subscribers to our Free newsletter will receive stock reports and news alerts for small-cap stocks via email. You can sign-up here.
---
"A Primer In Microcap Investing"
SmallCapReview.com® is a leading destination for small-cap picks and news. The Purpose of SmallCapReview.com is to profile and bring awareness to companies with a market cap of less than $1 billion, these small-cap stocks will primarily trade on the OTCBB and Nasdaq Small-Cap market. We also issue daily small cap and penny stocks to watch via various newswires. We will strive to bring you the undiscovered, the undervalued, and the oversold. SmallCapReview.com does not give "buy" recommendations, price targets nor suggest entry and exit points.
"A Look at Small Cap Stocks that may no longer be Small Caps"